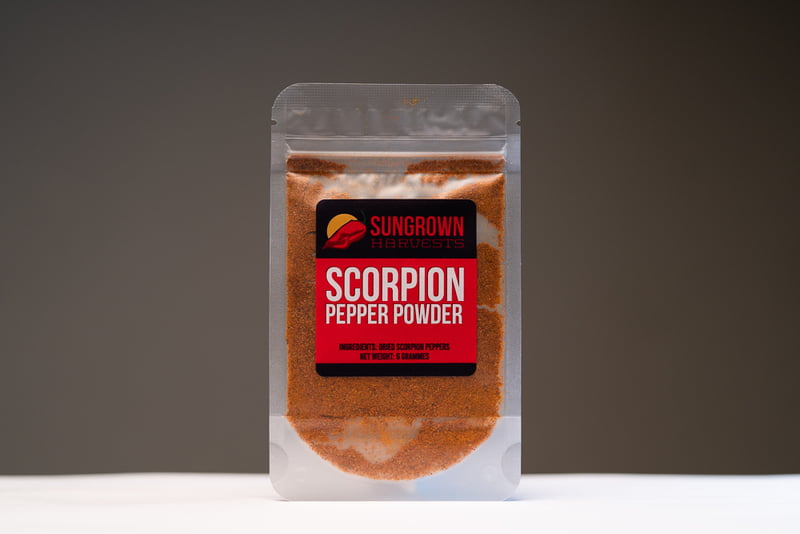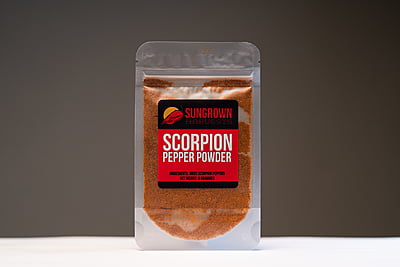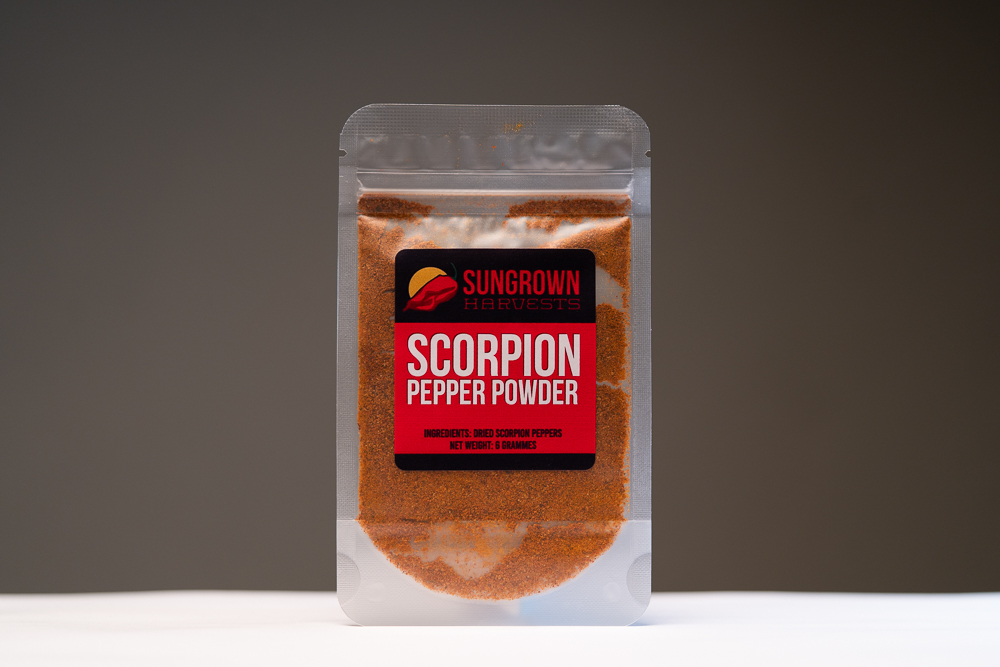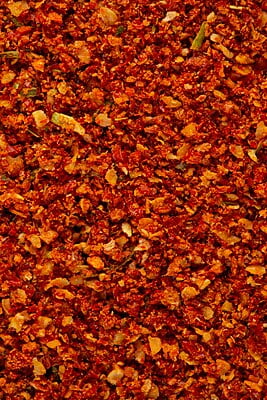 Scorpion Pepper Powder
Nothing gets the blood pumping and your mouth watering like the sting of the scorpion, the hottest pepper in T&T. Just a few specks is enough to engulf your tastebuds in flames. Use minute amounts in dishes to bring to life. Great for spicy recipes like pepper shrimp, fried chicken, burgers, wings, jellies, and even homemade sauces.
Start as low as 1/8th tsp and mix evenly in your dishes. Scorpion Pepper Powder is like powdered flames, so be careful not to inhale or get on your skin. Enjoy!
• Because of its strong heat and powdered form, you can apply Scorpion Pepper Powder in minute amounts to get results from Mild to Spicy to Fiery
• Will clear your sinuses in no time when eating
• Makes people promise the Almighty above many things to stop the burn
• It actually has a slight fruity aroma to it, believe it or not
• Adds instant heat flavour to all foods, which gets the tastebuds going!
• Sobers you up pretty quickly