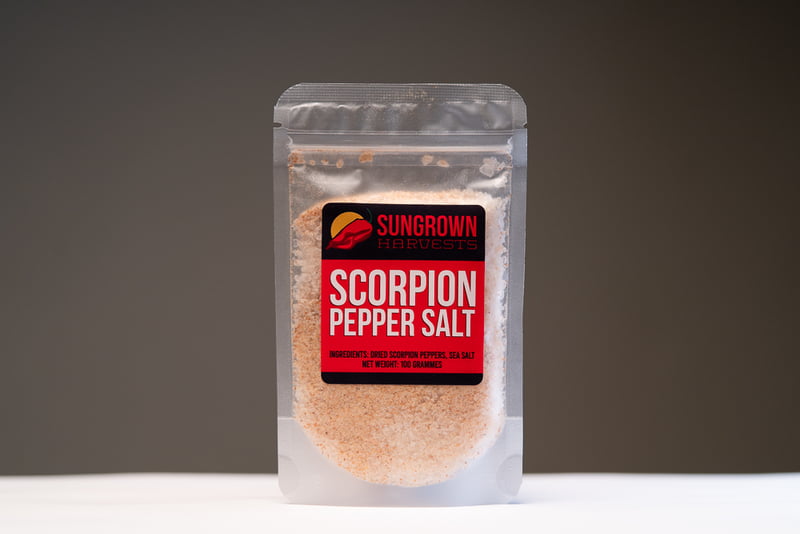 Scorpion Pepper Salt
The King of Sting presented in a slightly milder form. Pairs well with meats like steaks, hamburgers and lamb for that off-the-fire mouth-wateringly delicious burn. Take your fruits closer to the sun with this added heat that only a true spice connoisseur would appreciate. Remember: you can use this wherever you use regular salt--to add some more flavour!
• Great as a gift for Trinis abroad
• Perfect as an introduction into Scorpion Pepper
• Impress Caribbean women with your ability to handle heat!